---
Conference Speakers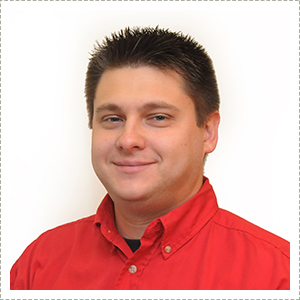 Drew Barto
Director of Marketing, Energy Swing Windows & Total Basement Finishing by Energy Swing Windows
As the Director of Marketing for award-winning Energy Swing Windows since 2009, Drew has helped this family-owned business become a primetime player in the Pittsburgh market by outsmarting the national brands with bigger budgets. He has achieved this by mastering a mix of old media (direct mail & radio) and new media (Facebook advertising) with laser-focused targeted audience selection. By analyzing customer data, Drew knows who to reach and how to reach them with the most cost effective methods. Applying this approach to Facebook advertising has resulted in generating appointments and list building opportunities with previously unmined prospects.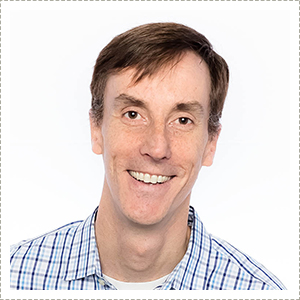 Gordon Brott
Senior Director of Marketing, OnDeck
Gordon Brott is the Senior Director of Marketing at OnDeck, the leading online small business lender in the U.S. Gordon has extensive experience in all areas of acquisition marketing including direct mail, email, SEM, SEO and Facebook, and enjoys sharing simple but powerful tips to help business owners make their marketing more effective. Previously, he spent more than 10 years leading online marketing efforts in the software, ecommerce and media industries.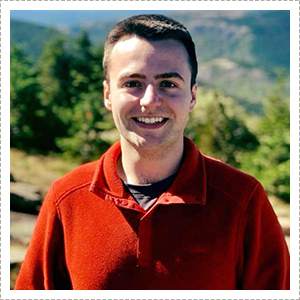 Connor Cirillo
Conversational Marketing Manager, HubSpot
Connor came to HubSpot after wearing many hats in early-stage startups. He noticed the way that people interacted online was changing. Friends and family don't call or email each other anymore — they message one another. Businesses should be accessible in the same way. At HubSpot, Connor leads the global rollout for chatbots and messaging platforms. He sees a horizon where businesses market, sell, and care for customers by messaging with them. That future still has Tom Brady winning Super Bowls, too.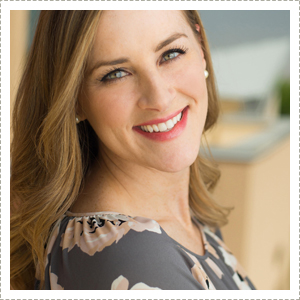 Dawn Dewey
Marketing Director, Dreamstyle Remodeling
Dawn Dewey has been the Marketing Director of Dreamstyle Remodeling for five years. During Dawn's tenure, she and her team have driven lead growth so effectively that Dreamstyle Remodeling has been on an exponential growth trajectory—averaging double-digit percentage increases annually for five years running. The company is pacing $125,000,000 in revenues in 2019, which is a 40 percent increase since Dawn started in 2013. Dawn has been recognized in Professional Remodeler Magazine's 40 under 40, was selected as Renewal by Andersen's Marketing Leader of the Year in 2015, and participates in Harvard University's Joint Center for Housing Studies Remodeling Futures Steering Committee. She holds a BBA in Marketing Management from University of New Mexico's Anderson School of Management.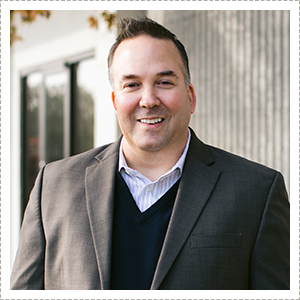 Brian Diamond
CEO, Quality Home Exteriors
With more than 15 years in the replacement contracting business Brian Diamond has shown a proven track record in building and scaling businesses through his ability to analyze a business, provide clear and concise direction, and drive implementation of best practices. His business acumen and progressive implementation of technology in his business has earned Quality Home Exteriors over $10M in sales since its inception 4 years ago. He has been featured in several publications and is becoming recognized as an emerging leader in the home improvement industry.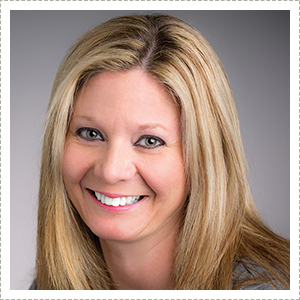 Kate Ewing
Director of Marketing and Practice Growth, Mueller Prost CPAs + Business Advisors
Kate joined Mueller Prost in 2016 as the Director of Marketing and Practice Growth and brought with her over 15 years of marketing experience in a variety of different industries. Ewing's primary focus is to drive business results through developing and implementing marketing, communications, and business development strategies for the firm. Kate also directs media relations, branding, advertising, social media, and web development and oversees sponsorship and contributions. Ewing is an adjunct marketing professor for Lindenwood University and Webster University. In addition she is very active in community and professional organizations, serving on several boards and acting as a mentor to professionals.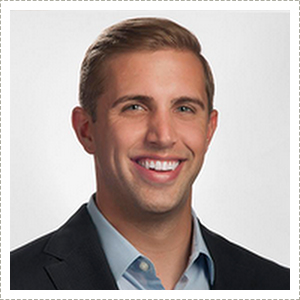 Matt Gaither
Account Manager, Google Home Services
Matt Gaither is with Google Home Services where he works with home improvement companies to help drive efficient leads and anticipate future trends in the marketplace. Before his tenure with Google, Matt worked at Valassis developing Direct Mail, Digital Display, and Email Blast strategies for the CPG industry. During his tenure at Valassis, Matt partnered directly with some of the largest CPGs in the world, including PepisCo and Procter & Gamble.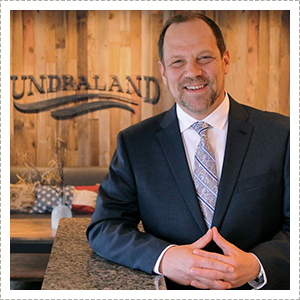 Brian Gottlieb
President, Tundraland Home Improvements
Brian Gottlieb, President of Tundraland Home Improvements, is an inspirational business owner who founded his home improvement company in 2009 with an initial investment of only $3,000. Brian has grown Tundraland to one of the largest home improvement companies in the state of Wisconsin. Tundraland is deeply embedded in the community and is a Proud Partner of the Green Bay Packers. Brian Gottlieb believes that while he's in the home improvement industry, he's really in the business of developing people and building a culture where employees are part of something much greater than themselves. He has a proven model that shows a company can do well financially while also doing tremendous good for the community we all live in.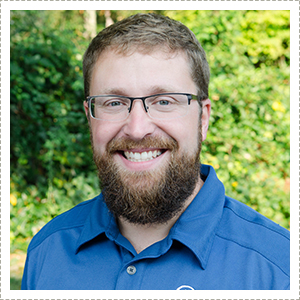 Ryan Parsons
Chief Solutionist, The Brothers That Just Do Gutters
In 2002, Ryan reluctantly took a position as an installer in his brother Ken's gutter business. The idea was to work there until he found "a real job." Ryan had no idea that he would fall in love with business and soon gain a passion for building something that could last generations. With a background in fine art and graphic design, Ryan quickly created a logo, launched a website and began aggressively marketing the company. He dove headfirst into learning SEO, SEM and digital best-practices while the competition was still spending money in the phonebook. Together, the brothers built a multi-million dollar, multi-state franchise with a marketing team that helps them stay current on digital trends. Ryan likes to joke that they "are actually a marketing company that just happens to do gutters."